What is WordPress Theme
In WordPress, a theme contain templates and stylesheets used to define the appearance and display of a WordPress website. They can be changed, managed, and added from the WordPress admin area under Appearance » Themes. WordPress Themes can provide much more control over the look and presentation on your website. A WordPress Theme contain multiple files that work together to produce a graphical interface with an underlying unifying design for a website. These files are called template files. A Theme adjusts the way the site is shown, without changing the hidden programming. Themes may include customized template files, image files jpg, gif, style sheets css, custom Pages, as well as any necessary code files php.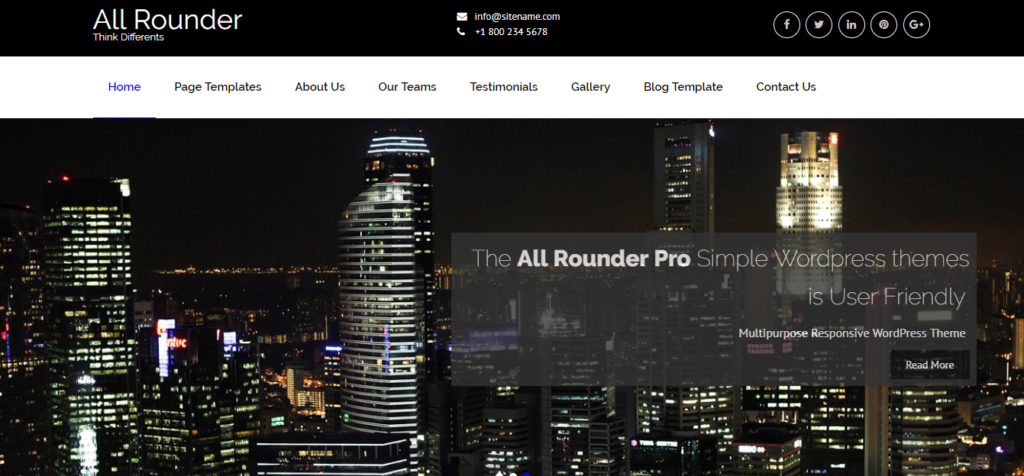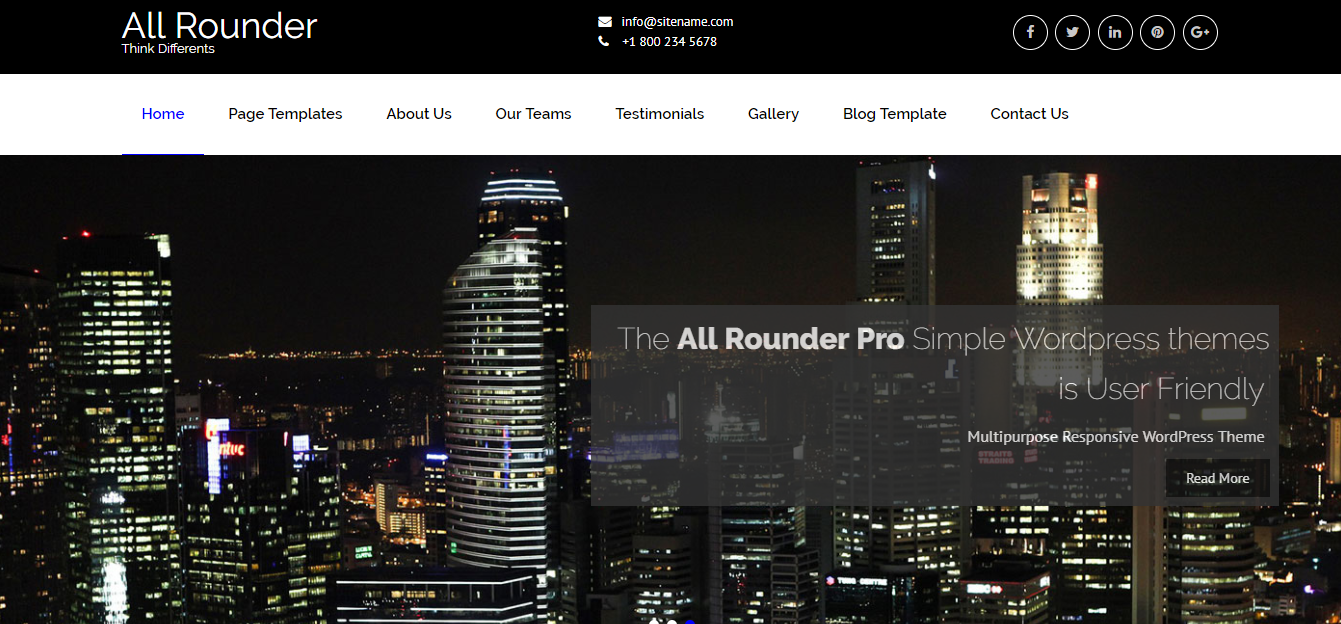 Each themes comes with a different layout, design and features. A user needs to choose theme as per requirements for their website. There are those that are designed to serve specific kind of websites, e.g. All Rounder Multipurpose WordPress Theme are designed for any business websites. They can be modified by adding plugins or by adding code to the functions.php file. Themes generally consists of three parts. The three parts are the style.css file, the WordPress template files, and an optional functions.php file that will allow changes to be made to the theme. Every theme must have a unique style.css file. This doesn't mean that the styles can't be the same but rather that the identifying information in the header needs to be different otherwise you will have problems during installation.
Themes take the data and content stored by WordPress and display it in the browser. When you create a WordPress theme, you can decide how that content looks and is displayed. There are multiple options available to you when building your theme. E.g: Your theme can alter its typography and layout components utilizing CSS. Other layout elements like videos and images can be included anywhere in your theme. Your theme can specify which devices or actions make your content visible.
Your theme can have different layouts, such as static or responsive, using one column or two. Your theme can show content anyplace you need it to be shown. WordPress themes are amazingly effective. Yet, as with each web design project, a theme is more than color and layout. Good themes maximize engagement with your website's content in addition to being beautiful.
There are thousands of free WordPress themes out there. The best preferred standpoint of a free WordPress theme is the price, It is free, you can basically download the theme you need and begin utilizing it. Some free ready-made WordPress themes meet an exceptionally high-quality standard. Moreover, the themes from the actual WordPress directory are updated on regular basis and are tested for privacy and security. Free WordPress themes are free, clients can likewise discover great help about the questions. Many developers respond to queries and comments in forums. In addition, you can always get great support from WP Codex and official forums. ThemesTulip is also a place where you can get support.
There are many plugins and configuration settings that they support. If a plugin does not work with the theme you choose, you can simply find another one, and you can report the issue if you would like to help other who meet the same problem.
Since free WordPress themes don't consume a gap in your pocket, you can simply download and start to use it, and if you find it is not the one you are looking for, you can easily change it with another one. Just rinse and repeat. You can experiment them until you find the best free WordPress themes that best suit your needs.
It lowers the entry barrier to start a blog , Free WordPress themes are carry to a higher quality standard , All the themes are gone through strict theme review process in the official WordPress theme directory, Free WordPress themes support standard WordPress features , quality HTML , CSS , security & privacy . Free WordPress Theme is suitable for new website owners.